Concurs științific internațional dedicat studenților la Drept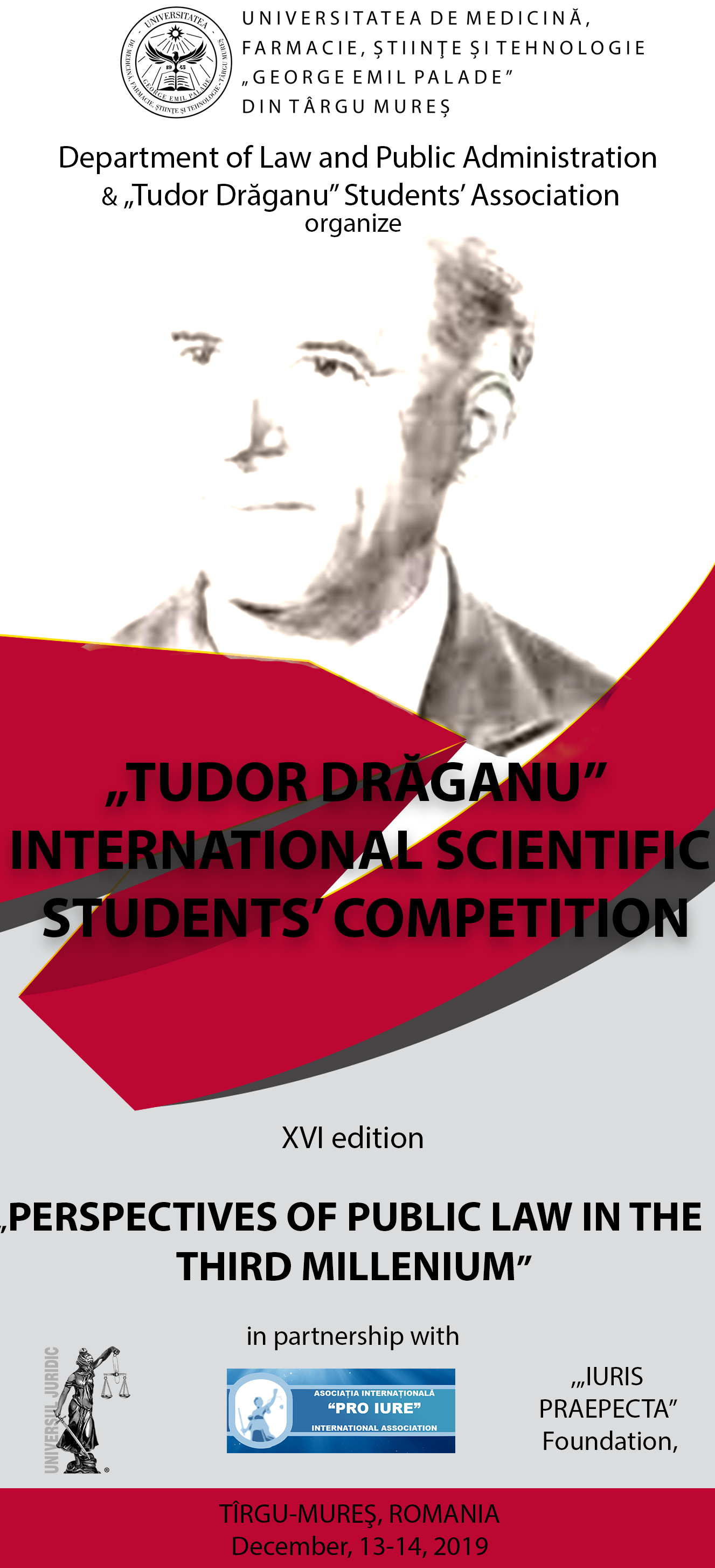 Facultatea de Economie și Drept din cadrul Universității de Medicină, Farmacie, Științe și Tehnologie "George Emil Palade" din Târgu Mureș va găzdui, în perioada 13 – 14 decembrie 2019, Concursul Științific Internațional pentru Studenți "Tudor Drăganu", la care vor participa studenți din țară și din străinătate dornici să își aprofuneze cunoștințele dobândite.
Aflat la ediția a XVI-a, concursul are tema "Perspectives of public law in the third millenium". Evenimentul este inclus în programul Zilelor UMFST. Cei mai buni concurenți vor fi premiați.