Manifestare științifică în domeniul micologiei medicale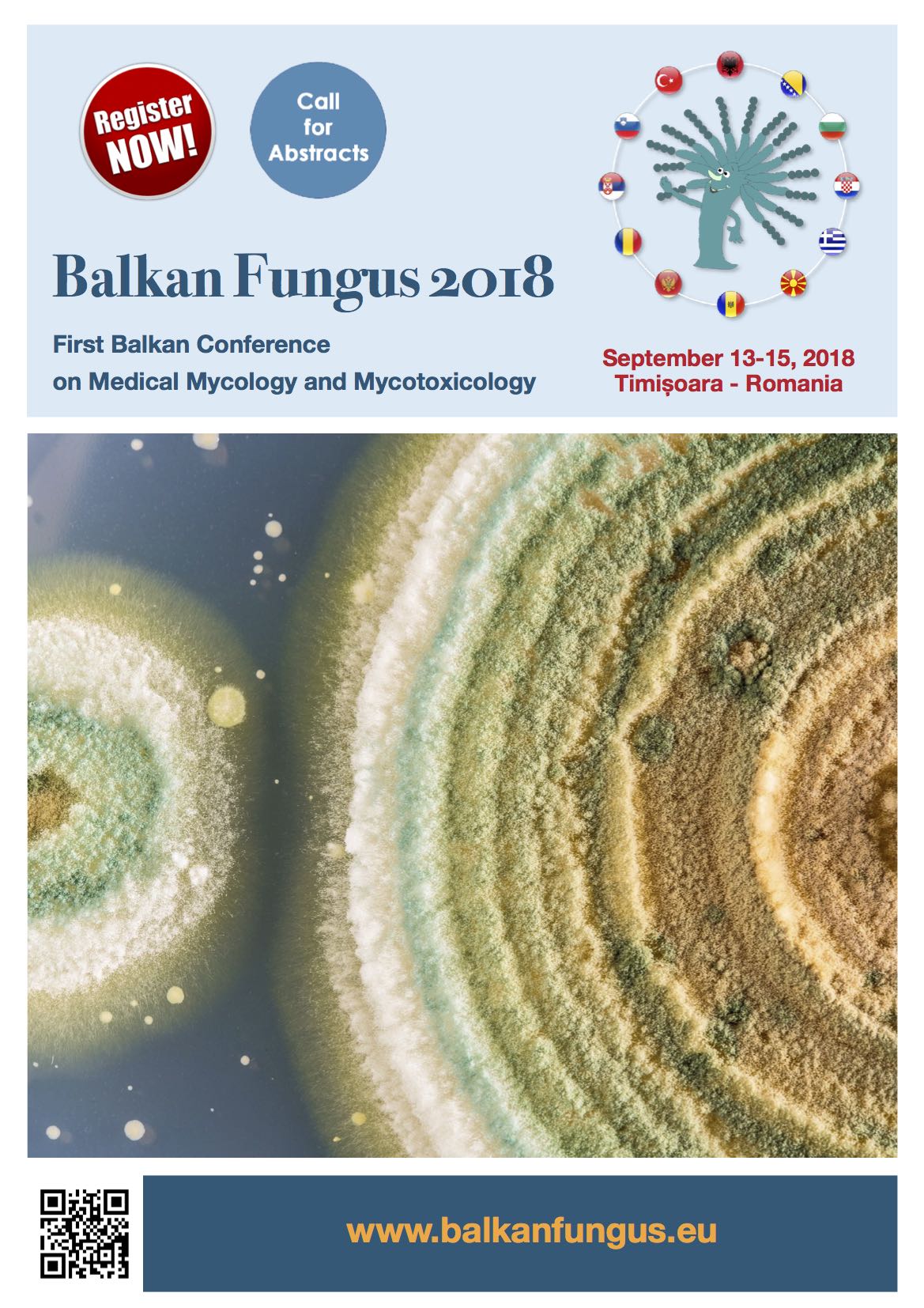 Societatea Română de Micologie Medicală și Micotoxicologie (SRMMM), Hellenic Society of Medical Mycology (HSMM), Serbian Society of Medical Mycology (SSMM) și Turkish Society of Medical Mycology (TSMM), în parteneriat cu Universitatea de Medicină și Farmacie din Tîrgu Mureș, European Society of Clinical Microbiology and Infectious Diseases (ESCMID) și Colegiul Medicilor din România, organizează, în perioada 13-15 septembrie 2018, la Timișoara, "First Balkan Conference of Medical Mycology and Mycotoxicology – Balkan Fungus", cu scopul de a împărtăși cunoștințele de micologie medicală.
Potrivit conf. dr. Adrian Man, reprezentant UMF Tîrgu Mureș, și prof. dr. Mihai Mareș, reprezentant SRMMM, specialiștii din cele 12 țări balcanice vor avea ocazia de a-și promova activitatea în domeniu și a-și crește vizibilitatea. Reuniunea reprezintă, de asemenea, o mare oportunitate de a identifica și rezolva lacune majore din diagnostic și terapie, de a face schimb de idei cu cercetători și clinicieni din alte țări europene, pentru a dezvolta rețele și cercetări comune. Programul va include sesiuni de micologie clinică, micologie a mediului, micotoxine, micologie veterinară, terapie antifungică, medicină translațională și dezvoltarea medicamentelor.
Înregistrarea și trimiterea rezumatelor se poate face cu taxă redusă până în data de 31 mai 2018, deadline-ul fiind 15 iunie 2018. Rezumatele acceptate vor fi publicate în supliment al Revistei Române de Medicină de Laborator, indexată în ISI Web of Science Core Collection.
Detalii legate de conferință pot fi accesate la pagina: http://balkanfungus.eu.