Memorial Lecture George Simu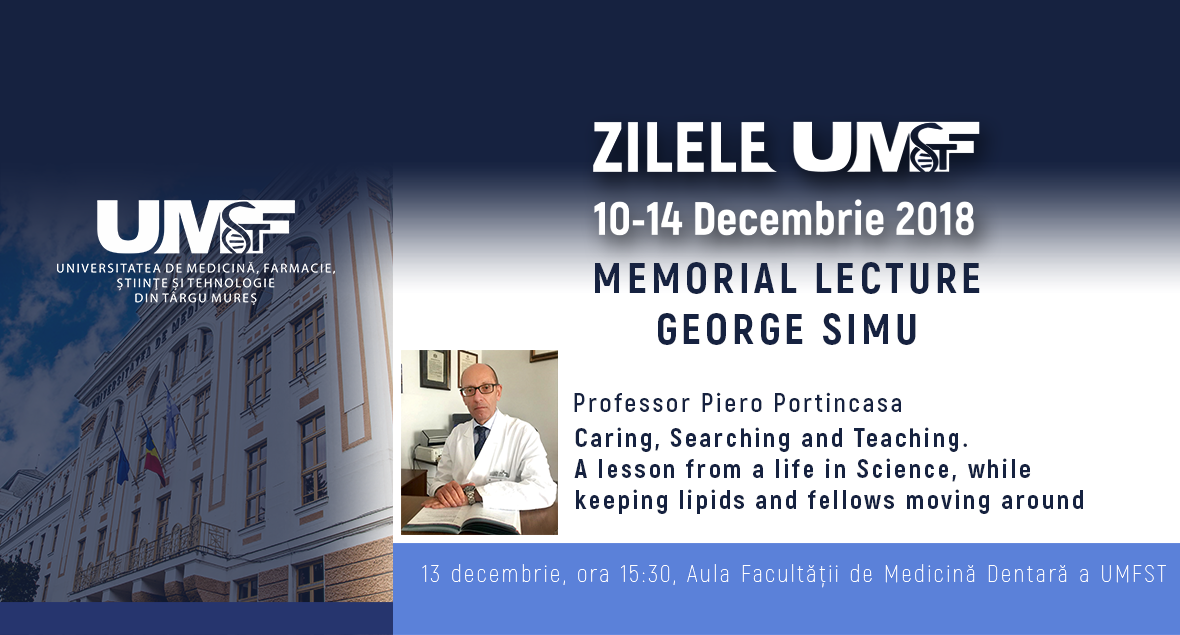 Aula Facultății de Medicină Dentară a Universității de Medicină, Farmacie, Științe și Tehnologie din Târgu Mureș va găzdui mâine, 13 decembrie 2018, ora 15.30, lecția memorială pentru profesorul doctor George Simu, care va fi susținută de către profesorul Piero Portincasa, de la Universitatea Aldo Moro din Bari, Italia.
Tema lecției memoriale este: "Caring, Searching and Teaching. A lesson from a life in Science, while keeping lipids and fellows moving around".
Profesorul doctor George Simu a fost un remarcabil om de știință, un eminent medic și cadru didactic, ilustru reprezentant al școlii târgumureșene de morfopatologie și al medicinei românești.
La eveniment este invitată să participe întreaga comunitate academică.