Workshop-uri online pentru studenții UMFST!
Studenții Universității de Medicină, Farmacie, Științe și Tehnologie "George Emil Palade" din Târgu Mureș sunt invitați să participe, în perioada următoare, la două workshop-uri online extrem de interesante, organizate în colaborare cu American Corner Târgu Mureș.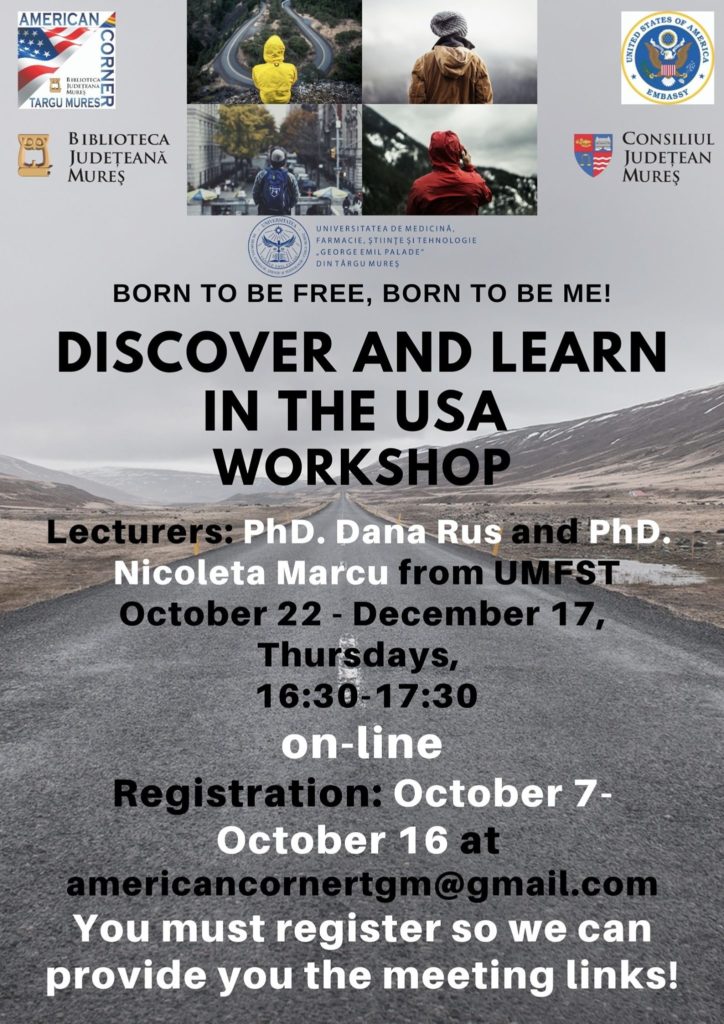 Cele două evenimente: "Successful women" și "Discover and learn in the USA" vor fi susținute de lector univ. dr. Dana Rus și lector univ. dr. Nicoleta Marcu, cadre didactice la UMFST Târgu Mureș.
Workshop-ul "Successful women" se va desfășura în perioada 20 octombrie – 15 decembrie 2020, iar workshop-ul "Discover and learn in the USA" va avea loc în perioada 22 octombrie – 17 decembrie 2020.
Înscrierile la ambele evenimente sunt deschise și se pot face la adresa de e-mail: americancornertgm@gmail.com.