Întâlnire de lucru în cadrul proiectului internațional ELSE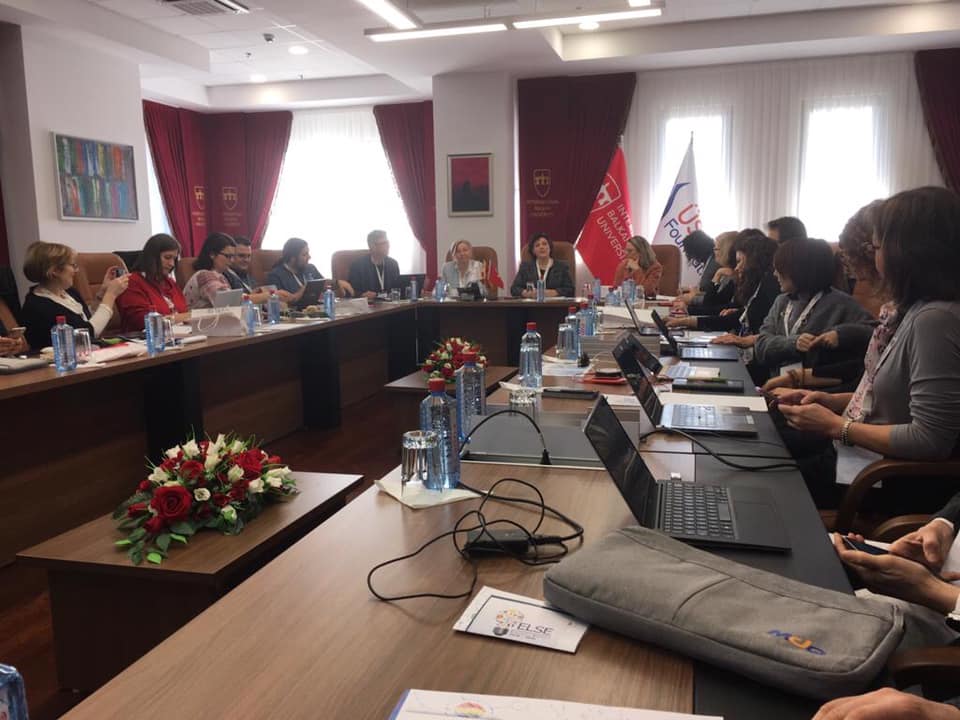 Proiectul internațional ELSE: Eco/logical learning and simulation environments in higher education, derulat în cadrul programului Erasmus+ și care vizează parteneriatele strategice pentru învățământul superior, a avut cea de-a doua întâlnire în perioada 18-20 februarie 2019, la Skopje, Macedonia de Nord, prima întâlnire având loc în Italia, la UNITUS Viterbo, în luna noiembrie a anului trecut.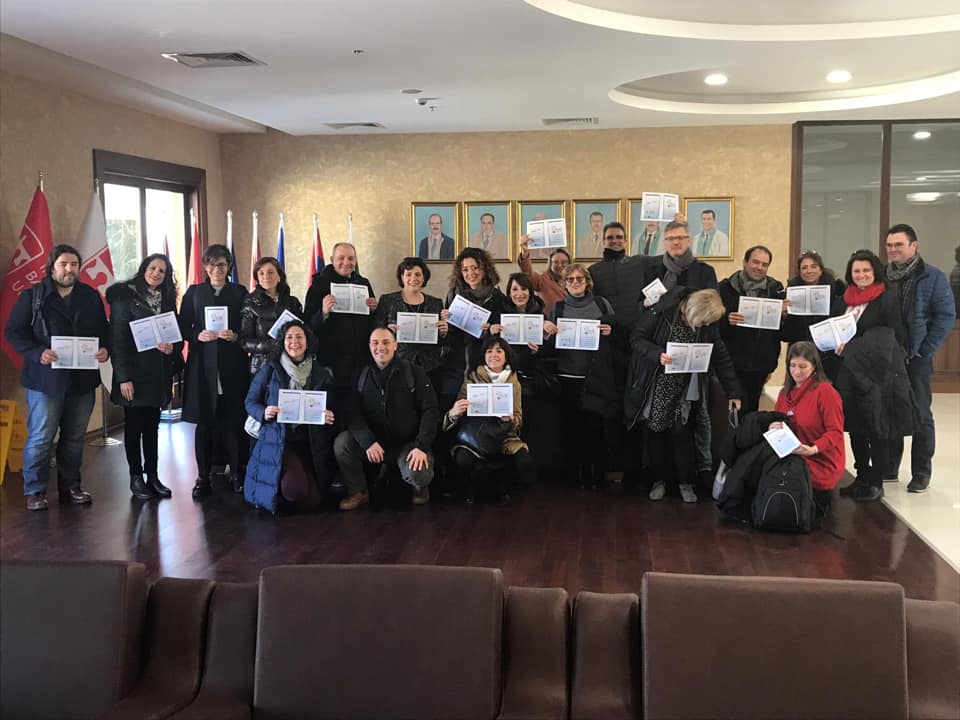 La International Balkan University din Skopje, cei 11 parteneri, printre care și UMFST Târgu Mureș, reprezentată de conf. univ. dr. Bianca Han și lector univ. dr. Cristina Nicolae, au aprofundat discuțiile privind inovația în învățământul superior prin întocmirea unei curricule integrate (adaptată la era digitală) și a materialelor didactice adecvate și ușor de utilizat de participanții la actul educațional.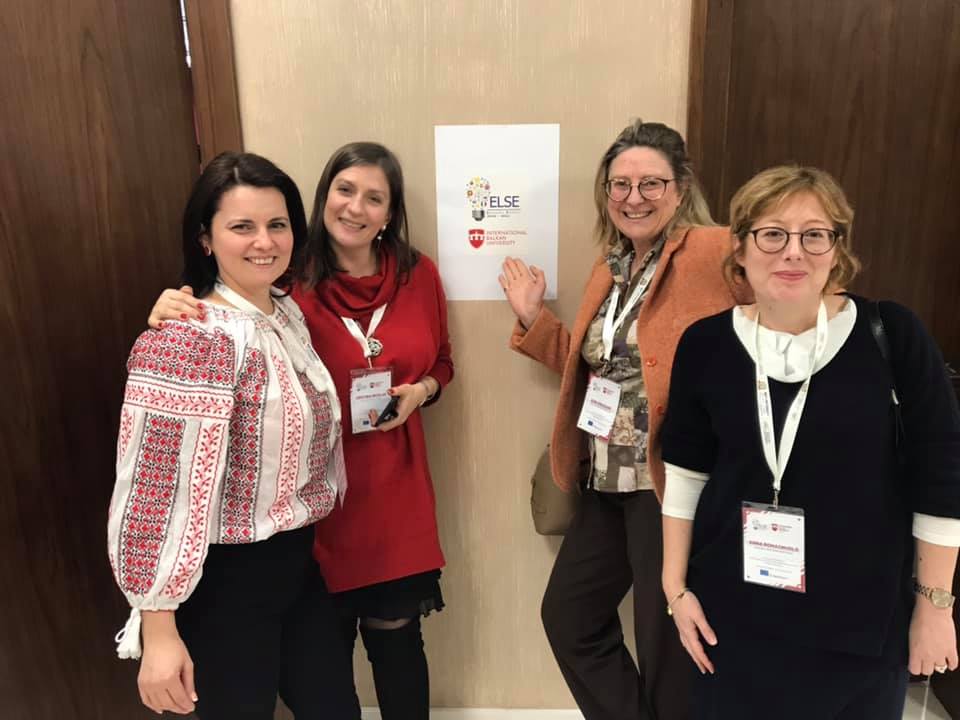 Cea de-a treia întâlnire va avea loc la Universitatea din Cadiz, Spania, în luna octombrie a acestui an.
ELSE PROJECT
• Project Title: ECO/LOGICAL LEARNING AND SIMULATION ENVIRONMENTS IN HIGHER EDUCATION
• Project Acronym: ELSE
• Project Start Date: 03-09-2018
• Project Total Duration: 30 months
• Project End Date: 02-03-2021
• Applicant Organisation: Universita Degli Studi Della Tuscia, Viterbo, Italy
 Programme: Erasmus+
 Key Action: Cooperation for innovation and the exchange of good practices
 Action: Strategic Partnerships
 The field which is the most impacted: Strategic Partnerships for higher education
 Main objective of the project: Innovation
 UMFST project team:
o Assoc. prof. Bianca HAN, PhD – local project-coordinator
o Senior lecturer Cristina NICOLAE, PhD.
o Csilla KORPOS
 UMFST local team:
o Assoc. prof. Alexandra SILVAȘ, PhD
o Assoc. prof. Ema MAȘCA, PhD.
o Senior lecturer Elena HARPA, PhD.
o Senior lecturer Sorina MOICA, PhD.
o Junior lecturer Ximena MOLDOVAN, PhD.
o Daniela MARCU
o Adriana POP
o Didona FLOREA
o Teodora MÎNDRU
o Flavius GRAUR
 Partners:
P.1. Universita degli Studi della Tuscia, Viterbo, Italy
P.2. Manchester Metropolitan University, UK
P.3. University of the West, Timișoara, Romania
P.4. International Balkan University of Macedonia, Skopje
P.5. Politecnico di Milano, Italy
P.6. University of Cyprus, Cyprus
P.7. Universidad de Cadiz, Spain
P.8. Instituto Politecnico do Porto, Portugal
P.9. Uniwersytet Adama Mickiew, Poznań, Poland
P.10. Entropy Knowledge Network, Italy
P.11. University of Medicine, Pharmacy, Sciences and Technology of Târgu Mureș, Romania
This project will design and disseminate a strategy to achieve the fundamental European goal of redesigning Higher Education, facilitating the application of Bologna principles across Europe. The objective will be pursued through the design of an integrated curriculum where the delivery of academic content is coterminous with, and enhanced by, the acquisition of competences and transversal skills appropriate for the digital age.