Revista studenților de la Facultatea de Inginerie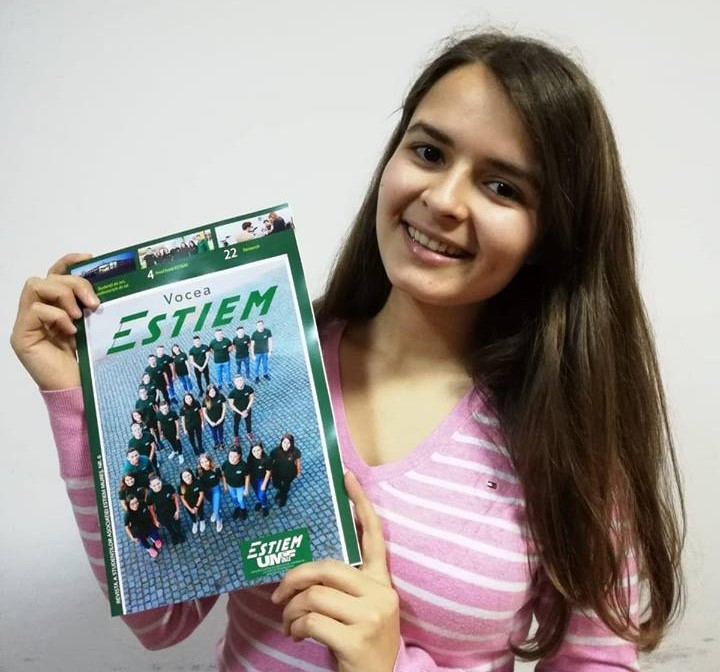 Reprezentanții organizației ESTIEM (European Students of Industrial Engineering and Management) anunță apariția unui nou număr al revistei "Vocea ESTIEM", o publicație realizată de studenți și cadre didactice.
Astfel, în numărul șase al revistei se regăsesc articole despre activitățile și proiectele cu caracter științific, social și caritabil ale studenților Facultății de Inginerie din cadrul Universității de Medicină, Farmacie, Științe și Tehnologie din Târgu Mureș, noutăți cu privire la colaborări cu companii din domeniu, precum și noutăți referitoare la cercetarea din domeniul biomaterialelor.
Revista este coordonată de șef lucrări dr. ing. Mihaela Bucur.
Echipa redacțională este formată din studenții: Clara-Teodora Curcă, Alexandra Ciotea, Madalina Palcu, Raul Moldovan, Roxana Dobrau, Andrei Buta, Radu Batori, Claudia Butilcă, Andreea Căbuț și Norbert Besenyei.