Un nou număr al revistei "Vocea ESTIEM"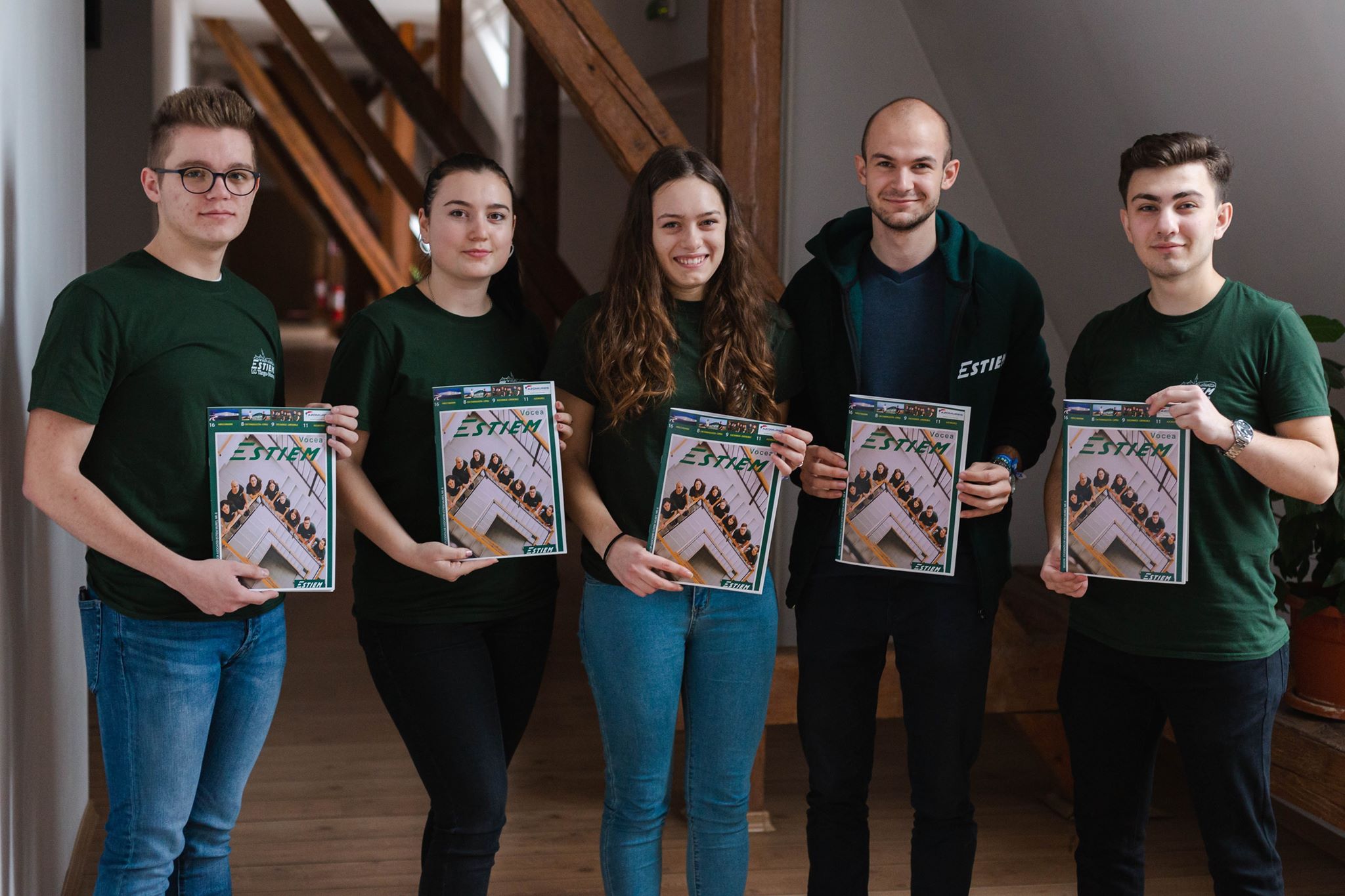 Reprezentanții organizației ESTIEM (European Students of Industrial Engineering and Management) anunță apariția numărului 8 al revistei "Vocea ESTIEM", o publicație realizată de studenții Facultății de Inginerie și Tehnologia Informației.
În acest numărul se regăsesc articole despre evenimentele organizate la nivel local ale studenților asociației ESTIEM, workshop-urile internaționale la care au participat, concursuri studențești câștigate, colaborările cu Azomureș și Hirschmann România, interviuri cu antreprenori tineri, precum și noutăți referitoare la întâlnirea profesorilor de Inginerie Economică Industrială din Europa.
Revista este coordonată de șef lucrări dr. ing. Mihaela Bucur, iar echipa redacțională este formată din studenții: Oltean Rebeica Luana – designer, Roxana Dobrău, Bârsan Larisa, Creța Vlad, Muntean Marius, Bordoș Ștefana, Boitoș Cristina, Alexandru Moldovan.
"Mulți dintre colegii mei se ascund în umbră și foarte puțină lume știe ce potențial au studenții la Inginerie. Prin această revistă mi-am propus să prezint o parte dintre proiectele realizate de membrii asociației ESTIEM: de la câștigarea primului loc la concursul de robotică, până la evenimente realizate cu succes de studenți pentru studenți. Sunt mândră că am onoarea să fac parte dintr-o comunitate atât de frumoasă și doresc ca vocea studenților la Inginerie sa fie auzită prin intermediul acestei reviste pe care o consider oglinda noastră. Țin să mulțumesc din suflet tuturor celor care au făcut posibilă apariția acestui număr într-un tiraj impresionant", a afirmat Rebeica Luana Oltean, designer revistă.
Revista este disponibilă și aici.